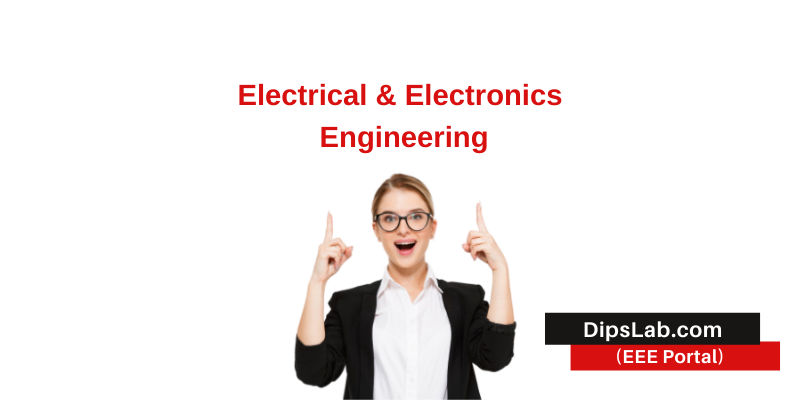 Did you know about Switchgear?
When you are studying or working as an electrical engineer in a power system, you have to listen most of the time about electrical switchgear.
Electrical switchgear is the most protective and crucial part of the power system. So with the help of this article, we are going to study this topic.
Let's begin with basic,
What is Electrical Switchgear? | Uses
Switchgear is a combination or collection of several components that are used for electrical switching, operating, controlling, and protecting of electrical circuits or equipment. The components consist of protective and interruptive components (for example- electrical switches, fuses, circuit breakers, etc.) that are composed in switchgear.
Basically, the main purpose of switchgear is used to manage and interrupt the flow of electric power under normal and abnormal operating conditions.
Thus, electrical switchgear is playing a significant role to enhance the safety, reliability, and efficiency of electrical power circuits or systems. Also, it has more advantages and features.
Components of Electrical Switchgear |
The electrical switchgear mainly consists of two functioning devices. One is the power conducting and another is the controlling device.
Switchgear includes electrical disconnect switches, fuses, circuit breakers, relays, control panels, lightning arresters, current transformers, potential transformers, busbars, sensors, electrical measuring devices (i.e. meters), and other associated equipment. All these devices work together to ensure proper functioning in the circuit and protect it from potential damage.
Some of the equipment operates the normal and abnormal conditions of electricity or circuit. Some of the equipment senses faults or damaged components. and some of the equipment plays only switching roles (for example, 'ON' or 'OFF' mode).
Even, any failure (such as a short circuit, overload, heavy lightning, and other technical calamities) occurs in the system. Switchgear detects the existing fault first. Then it isolates the defective part from the system. Thus, it works as an 'Electrical Protector'.
Types of Switchgear | Classifications
The classification of switchgear is depending on the various parameters (i.e. construction, voltage, design, and others).
Based on the construction:
1. Indoor Switchgear
Indoor switchgear finds in a compact size so it takes less space for installation. In terms of design and switching methods, it is divided into two parts-
Metal-enclosed indoor switchgear
Metal-clad indoor switchgear
The indoor switchgear installs or operates for low and medium voltage. Sometimes, it is called as 'Medium Voltage (MV)' switchgear.
It has more pros like less maintenance, low operating cost, high reliability, safer and good durabilities.
2. Outdoor Switchgear
As compared to the indoor switchgear, this outdoor switchgear occurs in large sizes.
This switchgear system has the capability to operate at high voltage (approximately above 66kV). Thus, it is known as 'High Voltage (HV)' switchgear.
Based on voltage:
1. Low Voltage Switchgear:
Low voltage (LV) switchgear has the capacity to work up to 1kV. Mostly this type of switchgear is widely used in commercial and residential areas.
2. Medium Voltage Switchgear:
Medium voltage (MV) switchgear is widely used for the medium voltage range (approximately 1kV to 35kV). For the substation, commercial facilities, and industrial plants, it is very essential.
3. High Voltage (HV) Switchgear:
High voltage switchgear has the capability to operate high voltage range i.e. above 35kV. This type of switchgear uses in high-power transmission, distribution, and industries.
Based on the design:
1. Open Air Switchgear:
Open-air switchgear installs at outdoor locations. It consists of several switches, isolators, circuit breakers, etc. that are mounted on support structures.
2. Metal-Enclosed Switchgear:
The metal-enclosed switchgear is closed in the metal shell that consisting power switching and interrupting devices.
3. Gas Insulated Switchgear:
Gas-insulated switchgear is a part of medium voltage switchgear. It is designed as metal-enclosed switchgear that is used sulfur hexafluoride (SF6) gas as an insulating medium.
Functions of Switchgear Power System
The consisting various electrical equipment has different functions in switchgear. Listing is the basic switchgear function one by one.
1. Control:
For controlling operations, switchgear comes with various manipulating devices (like switches, fuses, breakers, relays, etc.).
For the motor, generators, transformer, and many more devices, switchgear devices take the desired role for the operations.
2. Protection:
Electrical switchgear performs a protective role under different fault conditions or abnormal conditions (such as short circuits, overloads, etc.) in the power system.
There are many protective components. Above the switchgear component, we have already listed these components.
3. Isolation:
Switchgear allows for the separation of specific equipment or sections of the system for maintenance, repairs, or troubleshooting.
4. Monitoring:
Modern switchgear involves advanced monitoring and controlling features, which can easily perform tasks and provide real-time data of electrical systems.
Switchgear comes with advanced technology like automation, communications networks, and digital monitoring. Connecting the advanced technology provides better efficiency, reliability, durability, and safety of electrical systems.
This is all about the basics of electrical switchgear. Hopefully, you have understood. In an upcoming article, I will describe indoor switchgear and outdoor switchgear differences.
If you have any queries, freely you can ask the given comment.
Thanks for Reading!
Read more related to this article:
I have completed master in Electrical Power System. I work and write technical tutorials on the PLC, MATLAB programming, and Electrical on DipsLab.com portal.
Sharing my knowledge on this blog makes me happy.  And sometimes I delve in Python programming.