---
What My Readers Say about My Newsletter!
Useful Newsletters
I like to read Dipali's Newsletters because I got a lot of information from that which helps me in increasing my knowledge day by day.
Akash Kumbhar
Belden India Pvt Ltd, Pune.
Very Helpful Blog by Dipali | Details are Very Clear and Informative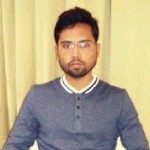 I am working in this field since the last 10 years and I love to do programming in PLC and designing SCADA.
The articles in this blog are very helpful and the details are very clear and informative. It will surely help beginners to boost their knowledge.
Dipali is sharing her knowledge with others and that is a great thing.
I wish her all the best. Thank you.
Hiral Patel
Deputy Manager-E & I Dept.(Jindal Saw Ltd.)
Very Useful for Electrical & Electronics Engineers
Everything is explained on DipsLab in a very lucid and understandable manner. Very Useful material and information for any learner of electrical & electronics domain.
Priyabrata Das
GSO Officer at POWERCON Ventures India Pvt. Ltd.