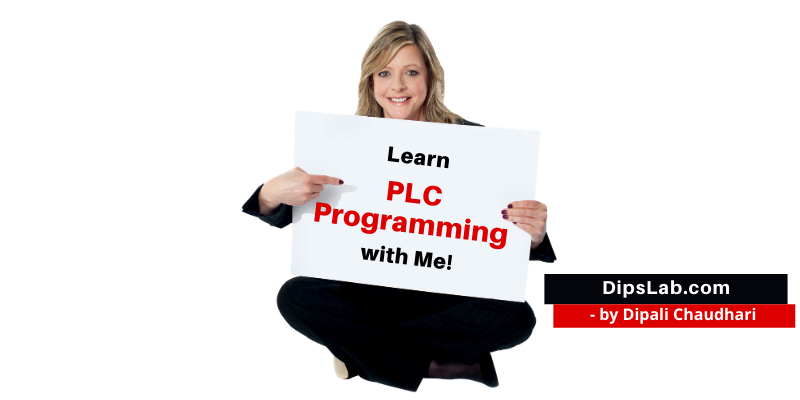 PLC is a Programmable Logic Controller which is one of the very popular technical streams in electrical engineering, especially in industrial automation. 
When it comes to the PLC system, it is a type of industrial control system. The main purpose of it is to automate and control manufacturing processes and machinery.
There are numerous use cases where you can use PLC in different industries.
Are you interested to pursue your career in PLC automation and find where you can utilize your PLC skills in the industry?
I have seen many students who learn PLC but they don't know what to do next. And how to get a job with PLCs?
Job Opportunities | PLC Programmer Career in Different Job Roles
Here are some of the jobs related to the PLC system.
PLC jobs typically involve starting from designing, programming, installing, maintaining, and troubleshooting PLC systems. There are several industries such as manufacturing, automation, robotics, energy, and more where PLC system is used.
Here are some common job roles related to PLC:
PLC Programmer:
Being a PLC programmer you have to write and test PLC code to control machinery and processes to fulfill project requirements.
PLC Automation Technician:
The role of automation technical is to install, maintain, and repair automation equipment like PLC systems, sensors, and other hardware.
Instrumentation and Control Engineer:
Being an instrumentation and control engineer, you have to design and implement PLC control systems for different applications.
Controls Engineer:
This type of engineering job role includes designing and implementing control systems using different hardware PLCs, sensors, and other automation-related components.
Maintenance Technician:
Once we design PLC systems to accomplish certain projects, maintenance comes into the picture. The maintenance technician handles the maintenance and troubleshooting of PLC systems in the industry so that they work properly. Regularly maintaining the systems eliminate the chances of failure in many extents.
Electrical and Electronic Engineer:
Being an electrical engineering expert, you can incorporate your PLC knowledge for developing electrical systems in residential buildings, commercial factories, and all other infrastructure-related projects.
Process Engineer:
Even after developing an automation system, there is always scope to improve the process and performance of the system. The main role of the process engineer is to optimize manufacturing processes using PLCs and other control systems.
Robotics Engineer:
Robotics is just another wing of automation. Using your robotics engineering expertise, you can integrate PLCs with robotic systems. This helps you to streamline automated manufacturing processes.
Manufacturing Engineer:
With the help of PLC technical knowledge, you can improve efficiency and productivity in manufacturing processes as a part of industrial automation. Using this, you can enhance the manufacturing quantity as well as quality, with limited resources.
Project Engineer:
The job of the project engineer is to oversee projects that involve the implementation of PLC-based control systems. They also prioritize the project development task and assign it to the team to achieve project accomplishment deadlines.
Now the next major task is to find these job opportunities.
These jobs fall into different roles and responsibilities.
If you are freshers, you should have basic technical knowledge regarding controlling and machinery processing. Also, you should how PLC works and the different electrical components required for PLC system development. At this stage, you can opt for job roles like Controls Engineer, Process Engineer, Electrical and Electronic Engineer.
Once you get the experience you can enhance your job role to the robotics engineer, manufacturing engineer, project engineer, etc.
How to find PLC jobs? | Career PLC Programmer
There are different job boards and career-related websites that list down PLC job opportunities. You can also check the career pages of electrical and electronics companies.
Once you find a suitable Job opportunity, you can seek a referral if you know anyone working in that company. For that, also be active in the communities and grow your networking. Attend industry-related events, cohorts, talks, and seminars.
Always, remember, job searching varies based on the location and current market of the industry. The thing that works for others may not work for you. Always give your best!
Read more PLC-related articles:
I have completed master in Electrical Power System. I work and write technical tutorials on the PLC, MATLAB programming, and Electrical on DipsLab.com portal.
Sharing my knowledge on this blog makes me happy.  And sometimes I delve in Python programming.