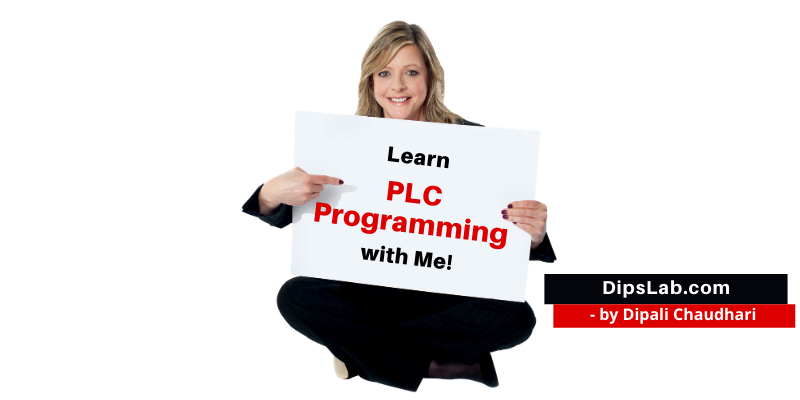 Since the year 1968, the programmable logic controller (PLC) system has played a prominent role in automatic manufacturing industrial operations.
PLC acts as the brain of an automation system to performs manufacturing operations and providing highly reliable control of industrial automation processes.
PLC provides many command functions, applications, and advantages to create more efficient manufacturing industrial environments.
Now, we are going to learn about the applications of PLC.
What are the Applications of PLC in Daily Life and in Industry?
In this PLC basics, I will talk about some of the popular usages of PLC with the help of the examples.
1.Industrial Applications of PLC
In industrial automation, PLC performs a wide variety of manufacturing production, monitoring machine tool or equipment, building the system, and process control functions.
Here are some of the example where PLC has been used.
PLCs are used in,
Transportation

System likes Conveyor Belt System.

Packing and Labeling System in Food & Beverage.

Automatic Bottle or Liquid Filling System.

Packaging and Labelling System in Pharma Industries.

Transportation System like Escalator and Elevator.
Industrial Crane Control System for Operation of Overhead Traveling Crane.
Glass Industries for glass production and recording data.
Paper Industries for the production of Pages, Books or Newspapers, etc.
Cement Industries for manufacturing or mixing the right quality and quantities of raw materials, and accuracy of data regarding.
Automatic Drainage Water Pump Monitoring and Controlling System.

Time and Count-based Control System for an

Industrial Machine.
Temperature Controller or Humidity by using the Sensors Input to the PLC system.

Fault Detection and Protection of Industrial Machines like an Induction Motor.

Wind Turbine System for Maximum Efficiency, Recording Data, and Safety Purposes.

Conveyor Belt System controls the Sequence of Conveyors and Interlocking procedure.
Energy Management System like Boiler,

Ball Milling, Coal Kiln, Shaft

K

iln

, etc.

Oil and Gas Industries for controlling the Purging Procedure.
2. Power Station Applications of PLC
For the electrical power system analysis, PLC plays operation for maintenance and other main roles in the power plants and the smart grid system.
PLC uses for the Smart Grid System to Monitor and Detect fault conditions.
It is used in the Power Generation, Transmission, and Distribution System.
In the Power Substation, PLC can use the Auto Assembly Line System.
Some Electrical Equipment (like Circuit Breaker Tripping, Capacitor Switching) can be automatically operated with PLC.
A Single-Phase or Three-Phase Sequence Detect by using the PLC.
In Oil, and Gas an Automation Power Plant, PLC needs for Valve Switching for Changeover of Fuels, Pilot Light ON or OFF, Flame Safety Checking, Oil Filtering procedure, and more things.
Real-time PLC uses in Underground Coal Mine or Water Level Sensing and Data Survey.
3. Commercial Applications of PLC
We can see the growth of PLC in commercial control applications. With the use of PLC, applications can easily operate without or with very minimal manpower or physical hard work.
Here are some basic commercial application uses PLC.
Smart Traffic Control Signal System.
Smart Elevator Control System.

Fire Detection and Alarm System.

Automatic Machine Handling System.

Automatic Vehicle Washer System
A

utomated Guided Vehicle System

.

In the Roller Coasters Machine.

Automation System for Well Drainage System.
Luggage Handling System. For example, at the Airport.
Pressure Controller in Multi-Motor Pump Applications.
Sequence or Numerical Counting and Packing System.
Mining Equipment Line Detection and Remote Control System.
For W

ind Turbine Operation, PLCs convert signals from the Wind Speed and Direction Sensors to better control the Wind Turbines.
4. Domestic Applications of PLC
For the domestic purpose, PLC act as a remote operating device or automatic sensing device. We can automate some day-to-day activities with PLC.
Here are some useful domestic applications we can automate with PLC.
Water Tank Level Control System
Car Washing and Parking System.
Flashing Light Controlling System.
Automatic Door Opening/Closing System.
Remote Monitoring Application like Air compressor (AC), Fan.
ON/OFF Switching Application like Light, Motor, and More daily life applications of PLC.
5. Education Applications of PLC
Engineering students mostly prefer the automation system for doing their academic or research projects. It is a big trend.
As part of the automation projects, you can automate any commercial or domestic applications using PLC.
Your project should be designed to automate a specific task. It should work under real-time and with superior reliability and best performance.
What are the major areas of Application of PLC?
PLC works in an industrial automation environment where PLC replaces the relay system. Now, we will see the top automation companies list where PLC is needed.
Automation Industries:
Steel Industry
Glass Industry

Paper industry

Textile industry
Cement Industry
Chemical industry

Automobile industry

Food Processing System
Oil and Gas Power Plant
Wind Turbine System

Robotic Automation System

Underground Coal Mine and many more industries.
In the above automation industrial area, PLC helps to monitor input and output and makes the logic-based decision, automatic sequential count, time-based control system for the automated process.
For the automation process, the different types of PLC brands Software work. Out of them, Siemens PLC, and Rockwell (AB) PLC brands have topnotch positions all over the world.
These are daily life applications of the programmable logic controller.
More ever, modular PLC applications give more flexibility and capability over the compact PLC. Read more about Modular PLC vs Compact PLC.
That's the way, you can easily understand why do we use PLC in an automation.
If you want to mention any point related to applications of PLC, feel free to share by writing in the comment.
Online PLC Quiz:
If you are ready for online test, here is a PLC Automation Quiz.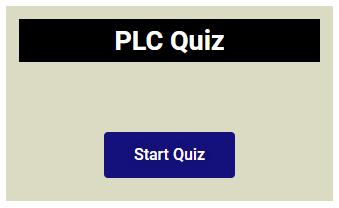 Happy PLC Learning!
I have completed master in Electrical Power System. I work and write technical tutorials on the PLC, MATLAB programming, and Electrical on DipsLab.com portal.
Sharing my knowledge on this blog makes me happy.  And sometimes I delve in Python programming.