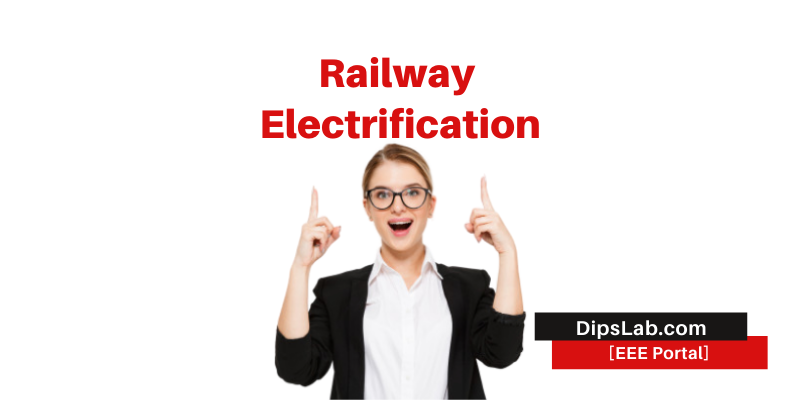 As a part of the railway electrification technical series, in this article, I will explain Indian Railway electric and diesel-electric engines with specifications.
Also, will cover the following concepts such as…
What is the difference between the electric locomotive and diesel locomotive?

Which is better- diesel or electric locomotive?
Advantages and disadvantages of electric and diesel engines
Let's begin,
Difference between Electric and Diesel Locomotives
#
Content
Electric Locomotive
Diesel Locomotive
01
Source
As its name, the electric locomotive works on electricity.
The diesel locomotive works on the diesel.
02
Powered by
The engine of the electric train requires electricity through overhead lines.
The engine of the diesel train does not require direct power or electricity from overhead lines.
03
Power Generation
This type of locomotive does not generate the own power.
This type of locomotive generates self-power by using diesel fuel with a two-stroke or four-stroke engine.
04
Requirements
It requires less equipment like a transformer, circuit breaker, compressor, etc.
For power generation, more types of equipment like a piston, generator, radiator, etc are required
05
Weight
The electric engine is lightweight.
Usually, the diesel engine is heavy in weight.
06
Effect
The electric locomotive does not produce heat and noise as compared to a diesel locomotive.
The diesel electric locomotive
produces heat and noise.
07
Impact
This electric train is pollution-free.
This diesel train emits pollution.
08
Maintenance
It requires less maintenance.
It requires more maintenance.
09
Overhead System
The electric locomotives constantly require an overhead contact system.
The diesel-electric locomotives do not require an overhead contact system.
10
Cost of electric & diesel locomotives
Electric trains are cheaper.
Diesel trains are expensive.
11
Electric & diesel train speed
The electric train speed is higher than the diesel-electric train.
The diesel-electric train speed is lower than the electric train.
12
Weather impact
Under weather conditions or terrains, an electric locomotive is not much beneficial than a diesel locomotive.
Under weather conditions or terrains, a diesel locomotive is very beneficial than an electric locomotive.
13. What are the parts of electric & diesel electric locomotives?
Locomotive Electric Engine Parts
Pantograph, Circuit breaker, Compressor, , Battery, Transformer, Cooling fan, Motor blower, Rectifier, Inverter, Insulators, Three-Phase AC Motors, DC-DC Converter, Bumpers, Coupler, Trolley Poles, Axle brush, etc are the most important parts of the electric train engine.
Locomotive Diesel Engine Parts:
Diesel engine, Fuel tank, Air intakes, Radiator, Radiator fan, Turbocharger, Alternator or generator, Rectifiers, Inverters, Air compressor, Electronic controls, Control stand, Sandbox, Gearbox, Traction motor, Air Reservoirs, Motor blower, Batteries, Driveshaft, Truck Frame, etc are the useful parts of the diesel-electric train engine.
This is all about the difference between electric and diesel locomotives in India railway.
These points also cover the advantages and disadvantages of the electric locomotive over the diesel-electric locomotive.
Which is better diesel or electric locomotives?
The electric and diesel locomotives have different specifications, as we already seen.
When considering speed, effect, power source, environmental condition, and performance, both locomotives have some benefits and drawbacks.
I have already briefly explained each point. We conclude that the electric locomotive is better than the diesel-electric locomotive. Day by day, the number of trains running with the electric locomotive engine is increasing.
If you want to include any points about the diesel vs electric locomotive India, you can drop the comment in below.
Read some related electric difference:
Thanks for Reading!
I have completed master in Electrical Power System. I work and write technical tutorials on the PLC, MATLAB programming, and Electrical on DipsLab.com portal.
Sharing my knowledge on this blog makes me happy.  And sometimes I delve in Python programming.