Earlier Sanjay Goshe has shared his experience how he has selected in ONGC, BHEL and IOCL through GATE. Today, we have Saurabh Gupta sharing his experience getting selected in BARC.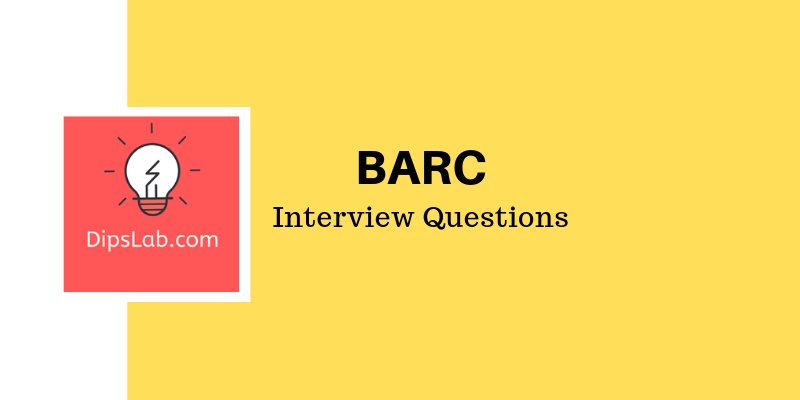 About Candidate:
Hie, I am Saurabh Gupta. I completed my graduation from NIT, Bhopal in Electronics and Communication Engineering.
For GATE preparation, I joined ACE academy last year. I used notes of the ACE academy for my preparation. And I joined test series of the ACE academy and made easy.
But I want to tell you one thing if your basic is good then you can crack GATE without coaching. Finally, I secured AIR-62 in GATE 2019.
Now, I am Currently working as Trainee Scientific Officer in BARC at Kalpakkam, Tamil Nadu.
BARC is one of the top PSU research and development sectors. Along with the BARC, you can also apply for other PSU jobs.
Here, I am sharing my BARC interview experience.
BARC Interview Questions and My Experience
My interview was on 22 May at BARC Mumbai. I was 16th candidate. All of us were waiting in the waiting room and I was called for an interview at 4:20 pm.
I entered into the room and there was 7 member including one female in my interview panel.
I greeted a good afternoon for them. Interview started. They asked me BARC interview questions in Hindi.
Tell me Saurabh why didn't u take a placement in private company?
You are from nit Bhopal, which companies came for placement?
Write five subjects in which you are comfortable.
Why didn't you write digital (Asking the tricky question from digital)
What about Microprocessor? There is no question form Microprocessor.
Draw the inverting and non-inverting amplifier of gain 10. Which one is good?
I was not able to recall then I said sorry sir, I don't know. They asked me to think and tell.
Answer: Sir, non-inverting was good because in non-inverting there is no effect of source resistance. The input resistance of non-inverting is infinite.
Continuing with the previous question, they asked me to assume the voltage source as 2k ohm and asked a couple of questions. (They also provided some hint.)
After they are asking some questions on qualified the ESE Prelims exam.
What is the input resistance of the inverting amplifier?
I told them in detail.
Why are you using kilo ohms resistances, not mega ohms?
Answered it. You should understand the color code used to calculate the Resistor.
Draw an open-loop response of opamp.
Drawn.
Then 20 min discussion happened on form gain-bandwidth product.
Then they said, "you can go".
The interview panel was helpful. My suggestion is to prepare your basics well. You will find most of the BARC interview questions from electrical and electronics basics.
Apart from this, be confident. You have to catch their hint. Don't panic. Always smile.
Thanks.
---
Editors' Note: Thanks Saurabh Gupta sharing your experience and BARC interview questions. I wish you all the best for your future.
I have completed master in Electrical Power System. I work and write technical tutorials on the PLC, MATLAB programming, and Electrical on DipsLab.com portal.
Sharing my knowledge on this blog makes me happy.  And sometimes I delve in Python programming.