Hi, today, in our DipsTalk, I'm interviewing Jignesh Nakum who has secured GATE AIR 347. He got placed in one of the top PSU Power Grid.
His story is very inspiring. Jignesh defined his own success story despite coming from economically week family.
He proved it again,
Success does not demand money.
In his interview, he is sharing his exact strategy and resources he used for GATE preparation and his Power Grid interview experience.
So let's start with his interview and experience.
Q1. Please tell me about yourself, your education and work.
Hello, Myself, Jignesh Nakum from Jam Khambhalia, Gujarat. Here, I am sharing my journey from AIR-104245 (JEE) to AIR-347 (GATE first attempt).
Before starting the interview, I start with my favorite Quote
The dream is not that you see in sleep, the dream is something that does not let you sleep – Sir APJ Abdul Kalam
I have done my schooling till 12th standard in Gujarati Medium. I think that was my one of the negative point for AIEEE and JEE ( secured AIR-104245) entrance exam for IIT after 12th standard. Also, a lack of awareness about such competitive exam.
I have done my Electrical Engineering from State Government College of Gujarat (Lalbhai Dalpatbhai College of Engineering, Ahmedabad) in 2018.
I have secured AIR- 347 in my first attempt of GATE 2018. Which means I am not from an IIT or NIT background
Presently, I am working as Executive Trainee in Power Grid Corporation of India Limited (PSU). Also, I was selected in NTPC, ONGC, NLC.
About Family:
In my family, there are six members including me. My father is a tailor. So our income was between 10k to 13k monthly.
But, somehow he has managed all my education expenses and our home expenses with medical treatment of my brother (Deaf and Mute).
I think that was my biggest motivation source for me to stood against any situation during GATE preparation.
Q2. How did you study and preparation for GATE exam?
I had joined local coaching classes (not ACE or Made Easy) in my 5th semester for GATE exam preparation at Ahmedabad. Because my friends were joining. But, I was highly motivated when one of my senior got good rank in his final academic year and got selected in IOCL.
As I have to manage my college classes as well as preparation for GATE exam. So, it was very difficult for me but whenever I had gotten the free lecture, I was gone to the library. On Sunday, I was always found by my friends in the library only. This way I was preparing for GATE Along with university exams, viva, tutorials campus recruitment, etc.
I was selected in Tata Chemicals in March 2018. Before, I rejected in the 5-6 company like Reliance, Suzuki Torrent Power, etc. But. I have never lost hope.
Q3. What are some tips for GATE preparation?
I suggest, to make short notes is important to factor and you have to revise your previous subject within 15 days once it completed. Make short note such a way that you can revise your whole subject within one day. Sunday you can keep for the revision of the previous subject. Revise your subject as much as possible then only you can keep your subject on your tips.
Consistency is the key to success. So you have to be consistent during preparation then only you will get success. Because many students remain highly motivated for one month and slowly they will lose it. So don't be like that.
I have done my schooling from a different language. So it was not easy to understand a subject easily. Still, I have managed by taking the help of friends and watching English movies to improve my English.
Whenever you feel like depressed just close your eyes and think that what you will get after cracking this exam like very handsome salary along with good facilities etc. Read some stories of gate aspirants for motivation.
I was always reading an answer on Quora about salary after selection in PSU. So I think that was another motivation source for me.
Many times I was cried when I couldn't get a good score in test series or during Navratri Diwali festiva.l. Because everyone was enjoying and you are between four walls. But that time you have to not depressed again just think what you will get after this.
Q4. How to attempt the GATE exam and your own experience?
First of all, don't try to attempt all the questions. Read questions very calmly and read it two times.
Never stuck on any question, left it and go ahead because many easy questions will be there.
We all know the GATE exam is a matter of 3 hours and the game of 2-3 marks to get in PSU. So, try to avoid silly mistake by reading the question properly and confirm your solution by twice.
Here your practice will be more helpful to avoid silly mistake.
I have also done some mistakes like stuck on a question, half solution on one page other solution on another page which also make a blunder, and to be more excited when I got easy question also make problems.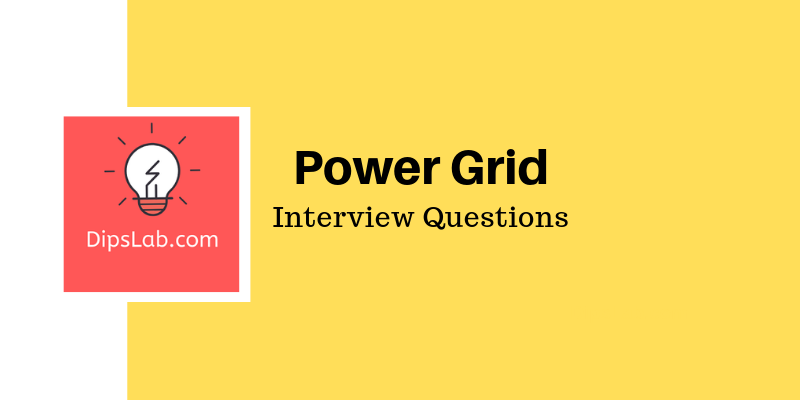 Q5. What are the books you used for PSU preparations?
Or any online test series, you preferred?
My first priority was to solve the maximum problem as I can. So, I can increase my speed with accuracy by doing the practice of those questions.
If you have joined coaching classes then you have to give full attention in class only so your 70℅ work will finish there. Firstly Try to understand the concept of chapters, then solve problems.
Generally, I preferred classroom notes for quick revision of the subject to complete it within 15-20 days along with reference book questions.
Also, I had preferred some standard reference books only for question-solving practice
Electrical Machin, P S Bimbhra
Power System, Nagrath and Gopal
Power Electronics, P S Bimbhra
Digital & Signal, A.Aanad Kumar
Also, I had taken the ACE test series and Kreatryx (only full-length test). ACE questions are hard and irrelevant. But you will learn how to handle pressure during practice test which will help during the final exam.
Try to solve previous year question as many times as you can.
Also, read how to prepare for other PSU exams.
Q6. How to crack the Power Grid interview?
What was your personal experience?
After getting a good rank in GATE exam don't think that PSU is just now a cakewalk. Because I have seen many friends not selected in PSU after getting two-digit rank.
So first of all read about company profile, recent news in your state, some name of good personality in your state or town, be prepared for rubbish HR questions, etc.
In technical you have to see that for which company you are going for an interview. On that basis, you have to prepare like for Power Grid, NTPC. They will mainly focus on power system protection. ONGC and IOCL keep the focus on machines and basics of electrical.
Interview questions asked in other PSU exams
Every PSU will ask you about your final year project and summer training or previous experience if you have. Every PSU has some 30% minimum cut off score to crack an interview.
So this is the way I have secured 347 ranks in GATE exam.
I believe, your answers to these questions will help many job aspirants.
Thanking you!
---
Editor's Note: PSU Power Grid interview experience is shared by the Jignesh Nakum. Thank you so much, Jignesh for giving your valuable time and sharing your experience. Your story will inspire many PSU aspirants.
I have completed master in Electrical Power System. I work and write technical tutorials on the PLC, MATLAB programming, and Electrical on DipsLab.com portal.
Sharing my knowledge on this blog makes me happy.  And sometimes I delve in Python programming.