Hello, Myself Sanjay Goshe, sharing my placement experience with Indian Oil Corporation Ltd (IOCL).
Are you preparing for IOCL interview?
Here, I'm sharing IOCL interview questions and answers as I remember.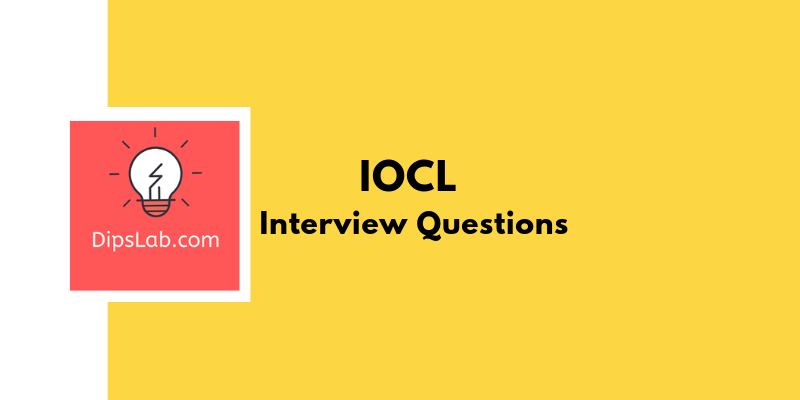 About me: I have completed B.Tech. from Indira Gandhi Institute Of Technology [IGIT], Sarang. I am from an Electrical Engineering background.
I got a call from IOCL for interview based on my GATE score (72.67 marks with AIR 197).
Interview venue was IIPM Gurgaon, India.
IOCL Interview Questions for Electrical Engineering
There were interviewer panel of 6 members (including one lady).
I entered into the room with a smiling face and wished them.
Good afternoon Mam, Good afternoon Sirs.
The chairperson offered me to seat and I said thank you
Tell me about yourself.
After some personal questions, they asked me more questions from my current job.
Currently, I am working in BSNL.
What is your current designation in BSNL and tell us about your job profile?
When did you join BSNL?
TCS is the best IT company in India so why did resign it for BSNL?
These are more like HR interview questions.
There were some generic questions about IT sectors and GDP.
Do you really think IT sectors are a prominent contributor to our GDP?
Why do we calculate GDP in percentage?
Did you attend any PSU interview before?
Why do you choose IOCL over ONGC?
They asked me some technical questions from my current project that I'm working on.
What are the projects going on in Odisha by IOCL?
How much crude oil is being imported?
If you are working in any other company, be prepared for all these kinds of interview questions.
After that, I was asked for a technical interview.
IOCL Technical Interview
Explain the operation of three-phase inverter in the board with diagram?
How to design a snubber circuit?
What is the behavior of Galvanometer?
A galvanometer is one of the electrical measuring instruments.
What is the direction of current in secondary winding?
Do you think DC source in the figure will make an impact in the transformer?
( That was a counter-attack and I did not notice the DC source. So I took a few seconds and answered him the behavior of the transformer)
Would you like to ask anything?
Yes sir, when will we get to know our posting location?
( The lady did not ask me anything she was just observing and smiling. Finally, she answered my question eagerly and wished me)
Study all the basic concepts in electrical circuits.
After that, I left the interview. This was my IOCL technical interview experience.
Other Interview Questions shared by candidates:
---
Editor's Note:
Thanks, Sanjay for expressing your thoughts, sharing IOCL interview questions for Electrical Engineering and your experience. Really, this will help many other students to prepare for IOCL recruitments. All the very best for your future.
I have completed master in Electrical Power System. I work and write technical tutorials on the PLC, MATLAB programming, and Electrical on DipsLab.com portal.
Sharing my knowledge on this blog makes me happy.  And sometimes I delve in Python programming.