Hello, everyone.
To give you a brief about me. I am Sanjay Goshe. I'm sharing my Bharat Heavy Electricals Limited [BHEL] interview experience.
Earlier I have completed B.Tech. from Indira Gandhi Institute Of Technology [IGIT], Sarang. I come from an Electrical Engineering background.
I secured 72.67 marks with AIR 197 in GATE Electrical Exam. Through this, I got selected for BHEL interview.
Today, I am sharing BHEL interview questions with you, so that it will help you with your BHEL preparation.
I have attended BHEL interview in Delhi.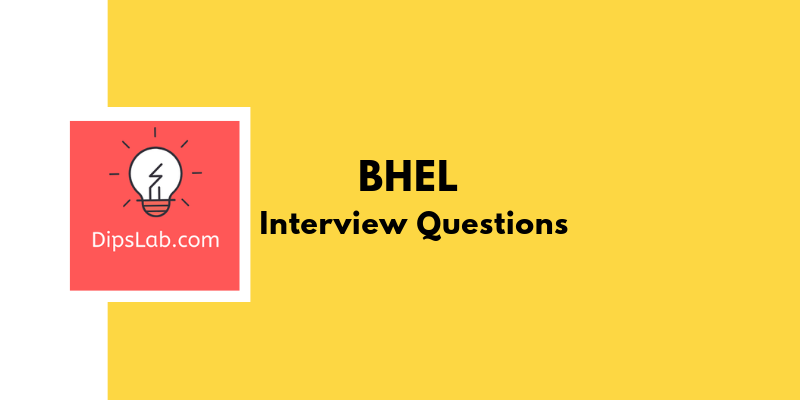 BHEL Interview Experience
I asked, "May I come in sir?"
"Yes, take your seat", they replied.
Greeted them with a smile, " A very good afternoon Sir."
They started by asking some casual questions.
Tell me something about Balasore.
I shared important points about the city.
How much land you have in your village?
I answered.
What are the crops your father harvests?
I explained.
I literally did not expect these questions. Enjoyed it though.
Why did you leave TCS and join BSNL?
I had left the TCS to join BSNL earlier. So they asked me this question. And I explained.
Why BHEL?
This is the most common question you will be asked. So prepare for it. I explained.
What was your final year project?
Took some time and replied something related to PV cells, but I forgot sir. ( Seriously! I did not expect this question)
BHEL Interview Questions | Technical Round
Then he started asking some technical questions from electrical engineering.
How much voltage a single PV cell can generate?
Which battery use in the solar plant?
I answered wrongly.
How can we increase the efficiency of AC machines?
You have to explain it briefly.
If the area of cross-section is increased, how it will affect to eddy current loss?
I explained.
How can we reduce winding resistance?
I answered this question wrong.
Why copper why not aluminum?
BHEL is diversifying towards what?
You should always be updated with BHEL activities.
What is the target of the national solar mission by 2022?
Would you like to visit any location of BHEL?
No, I only prefer BHEL Kolkata.
After they asked me to leave.
Said "Thank you, sir" and left.
Finally, I got selected in BHEL.
Other Interview Questions shared by candidates:
---
Editor's Note: These technical BHEL interview questions and experience are shared by Sanjay Goshe. I wish him all the best for his future.
If you have any query, feel free to ask in a comment section.
I have completed master in Electrical Power System. I work and write technical tutorials on the PLC, MATLAB programming, and Electrical on DipsLab.com portal.
Sharing my knowledge on this blog makes me happy.  And sometimes I delve in Python programming.