Myself Sanjay Goshe. I am glad to share my interview experience about Oil and Natural Gas Corporation (ONGC). It is one of the most an Indian multinational oil and gas company.
Before sharing the ONGC interview questions, here is little about my educational background.
I have completed B.Tech. in Electrical Engineering from Indira Gandhi Institute Of Technology [IGIT], Sarang. I got 72.67 marks with AIR 197 in GATE Electrical Exam.
After qualifying the GATE exam with good rank, I was selected for ONGC interview for the post of AEE (electrical). At 12th June, I attend ONGC interview in Scope Minar, Delhi.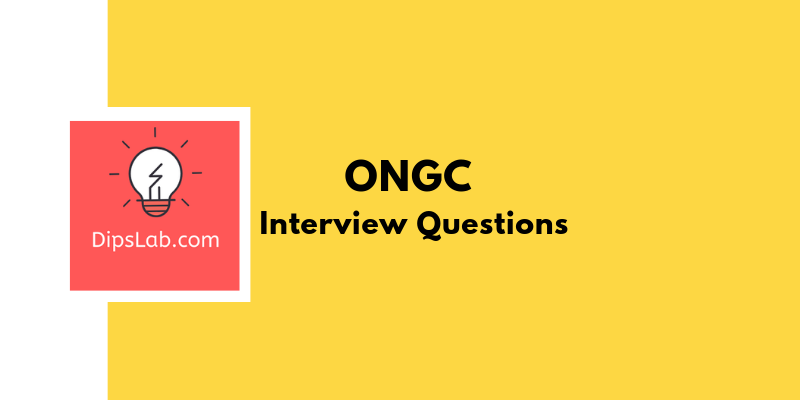 Here my ONGC experience and interview questions as I can remember.
ONGC Interview Questions For Electrical Engineering
Before entering the room, I asked, "May I come in sir?"
"Yes please", I got a reply. "Have a seat."
I wished them, "A very good afternoon sir."
After that, they started asking me interview questions. Most of the question related to my current job.
Tell me about yourself?
What will be your next promotion in BSNL (BSNL is my current company where I am working right now)?
What is your CTC in BSNL?
How many subordinates your managing in BSNL?
If you are already working in any company, be prepared for these kinds of questions.
After that, they moved to technical questions.
Technical Questions asked in ONGC
They asked some technical questions belongs to ONGC.
Why do you want to be selected at ONGC?
During the operation of the transformer, what are parameters we need to check?
What is the duration to measure oil temperature in the transformer?
What is the dielectric?
Whatever electrical types of equipment we are using in day-to-day life, can we use those types of equipment in ONGC?
Give me one example of such equipment that cannot be used in ONGC?
This is my ONGC technical interview experience. You have to be really technically sound to answer each of their questions and to crack this round.
Other Interview Questions shared by candidates:
---
Editor's Note: Thanks, Sanjay for expressing your thoughts and sharing your ONGC interview questions. I believe this will help many other aspirants to prepare the ONGC. I wish you very all the best for your future.
I have completed master in Electrical Power System. I work and write technical tutorials on the PLC, MATLAB programming, and Electrical on DipsLab.com portal.
Sharing my knowledge on this blog makes me happy.  And sometimes I delve in Python programming.