India is a developing country. Working-class is having more money in hand. Households are moving towards spending more than ever before. Cars and bikes are the most sought goods to buy after a sudden increase in the income scale. For price-sensitive Indians, the second-hand vehicle market is gaining traction.
The most used part in vehicles after fuel is the tyres. Be it a new or old vehicle, the tyre is a must. We will talk about the tyre industry today. I think tyre industry shares are currently running in a discount. They are a good bet for emerging India and for our portfolio as well.
Best Tyre Stocks in India 2023
History:
If you have followed the early Feb'22 news, you would have come across cartelism scandal by tyre manufacturers. CCI found them guilty and charged with a hefty fine. This caused all tyre shares, Apollo tyres, CEAT ltd., MRF, JK tyres trade lower than their true value. This news is now digested and the current stock price has adjusted penalties to be paid by the manufacturers.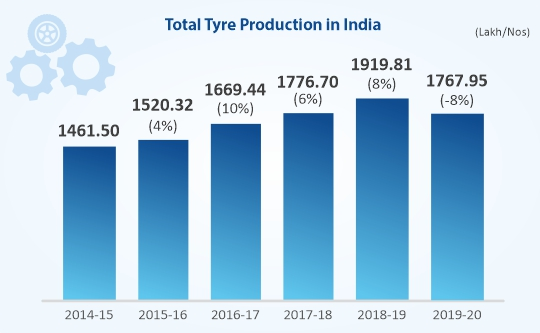 (Image Source: Data from ATMA tyres)
Tyre production in India is rising at 5% to 7% YOY. For FY22, it is expected that the increase in production would be 10% to 15% as compared to 2019-2020. This will benefit all board members. This industry is showing weak momentum on the stock market making it a good buy for the span of a minimum of 2 years.
Stocks we handpicked for this investment opportunity are:
Apollo Tyres
CEAT Ltd.
MRF
JK Tyres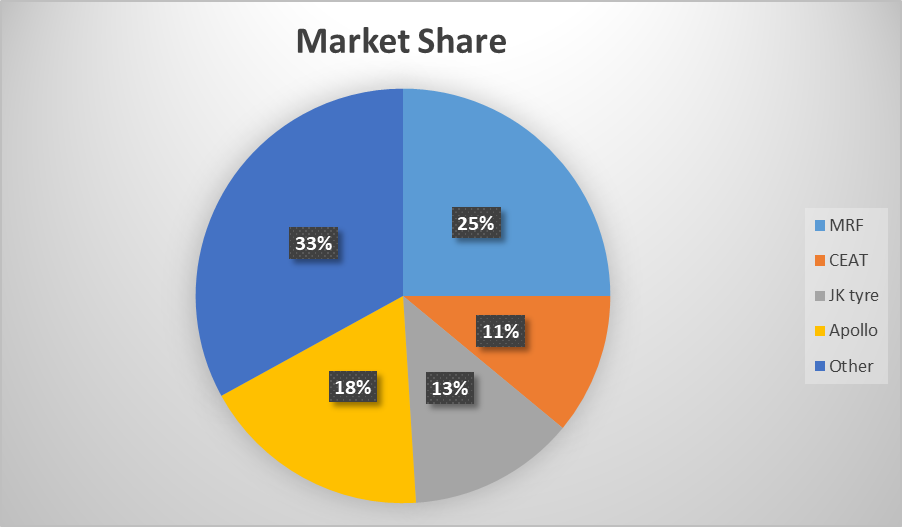 Tyre Sector Forecast:
For FY'23, we are expecting an optimistic increase in revenue and balance sheet. Breakdown as follows:

Tyre comes under the auto ancillary section of the automobile business. Medium risk appetite investors can allot 5-7% of their portfolio.
Looking at the market share, we can pull out 4 main candidates we can bet on. Instead of investing in one specific stock, I would recommend to make one case of tyre manufacturer and investing in percentage as shown in the below chart: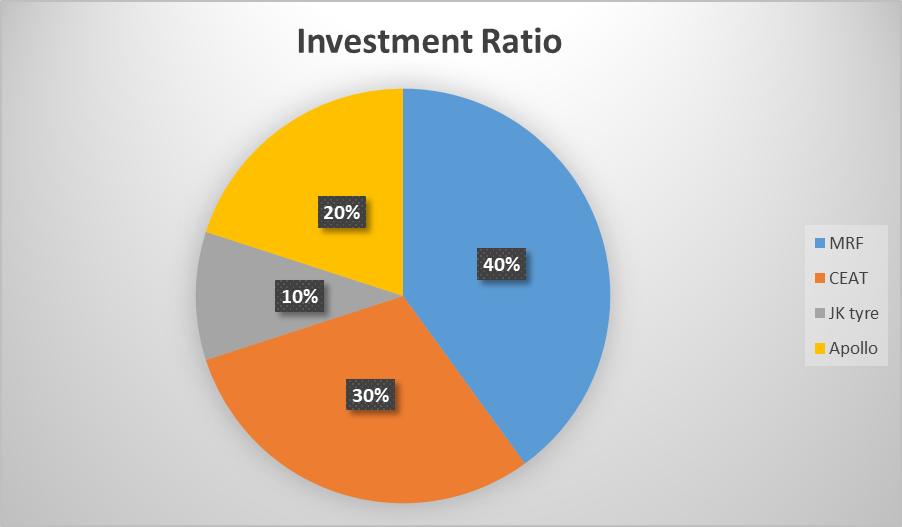 Note: All the forecast calculations are best to our knowledge, please consult your financial advisor before investing.
I have completed master in Electrical Power System. I work and write technical tutorials on the PLC, MATLAB programming, and Electrical on DipsLab.com portal.
Sharing my knowledge on this blog makes me happy.  And sometimes I delve in Python programming.